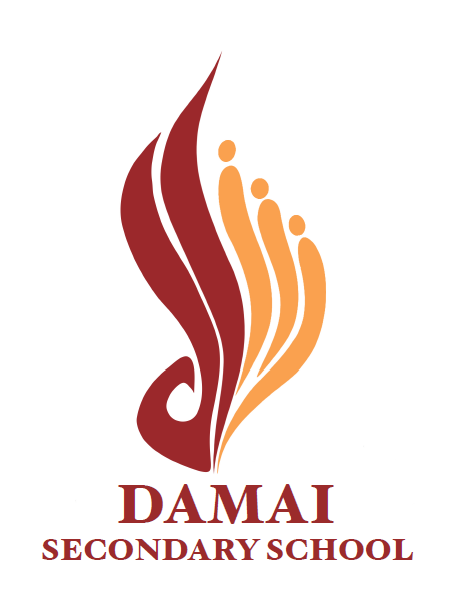 The emblem of the school crest is a blazing beacon, consisting of three digits of a hand (representing Bedok North Secondary School) and two letters, 'DS' (representing Damai Secondary School). It symbolises the historical merger of the two schools in 2018.
The three digits also symbolise our school motto – Aspire, Explore and Achieve.
The beacon represents the school's commitment to serve as a guiding light to students and to brighten their paths by helping them to create a purposeful and meaningful life. This is achieved by leading students to acquire the right moral values, discover their interests and talents and to do their best.
School Song
By the edge of Reservoir
Damai Secondary standing tall
We may come from different homes,
As one, we will never walk alone
Strive for excellence in all we do
With care, passion and staying true
Together we build our future,
With hope, passion and resolute
Head, heart and hands we offer,
Let us build our Singapore
May our vision lead us towards
A life of meaning and purpose
May our vision lead us towards
A life of meaning and purpose
Lyrics by Mr Chua Lek Hong
Music by Mr Alvin Ho Yong Cheah and Miss Chang Yu Zhen